Scotland
August 18-28th, 2016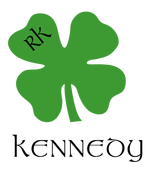 Itinerary
August 18-28th, 2016
August 18th – Fly to Edinburgh via JFK – Virgin Atlantic Flight #VS4788 & VS4026 or Delta #613 & #409. This is the same flight offered by both companies, at your choice depending on your miles, etc. 12:30pm to 10:50am
August 19th – Board a custom luxury motor coach with personal driver bound for Inverness. We will stop at a few distilleries on the way…. Stay at the Culloden House.
August 20th – 18 holes at Castle Stuart Golf Club.
August 21st – 18 holes at Royal Dornoch Golf Club.
August 22nd – 18 holes at Nairn Golf Club. Then drive to Aberdeen. Stay at Norwood Hall.
August 23rd – 36 holes… 18 at Trump & 18 at Royal Aberdeen Golf Club.
August 24th – 18 holes at Cruden Bay Golf Club.
August 25th – Drive to play 18 holes at Carnoustie Golf Club. Stay at Old Course Hotel.
August 26th – 18 holes at Kingsbarns Golf Club.
August 27th – 18 holes at St. Andrews Castle Course.
August 28th – Fly home via JFK – Virgin Atlantic Flight # VS4027 & VS4867 or Delta #209 & #41. This is the same flight offered by both companies, at your choice depending on your miles, etc. 1:10pm to 9:50pm.
Scotland Trip 2016
August 18-28th, 2016
Once you get to the airport… you will not have to do anything.  Everything will be planned to a tee!

9 Rounds of Golf on 7 World Top 100 courses & 2 Scotland Top 25 courses.  Click HERE

Custom printed trip packets with detailed itinerary and descriptions of every course and hotel.

All 4 & 5 star hotels. Double rooms

Custom head wear & outerwear

Breakfast Daily at each hotel

Free instructional tips

Custom Luxury Motor Coach with Driver, accent included!

Custom Picture Book to commemorate the trip

Your professional tour guide,  Ryan Kennedy!

Since many people have miles, different seat preferences, etc., you are responsible for your own flights.
You may pay with Check, Cash or Credit Card.
ONLY payment will save your spot. This trip WILL SELL OUT FAST!!!
There will be a processing fee added for Credit Cards of 3.5%.
Exchange Rate Policy: This price may go up or down depending on the exchange rate.
Cancellation Policy : Once the trip is full, you will only receive a full refund if your spot is filled. Until then, you refund will be based on the full price, less fees associated with saving your spot.